The best gaming monitor has just been announced! Look no further than AGON by AOC! According to the IDC Quarterly Gaming Tracker report for Q4/2022, AGON by AOC is the world's number one gaming monitor brand. AGON by AOC boasts cutting-edge technologies, exceptional performance, and an unwavering commitment to providing the ultimate gaming experience.
Since 2018, AGON by AOC has partnered with AEL providing gaming monitors for all AEL events, guaranteeing that all players enjoy an unparalleled gaming experience with top-quality monitors.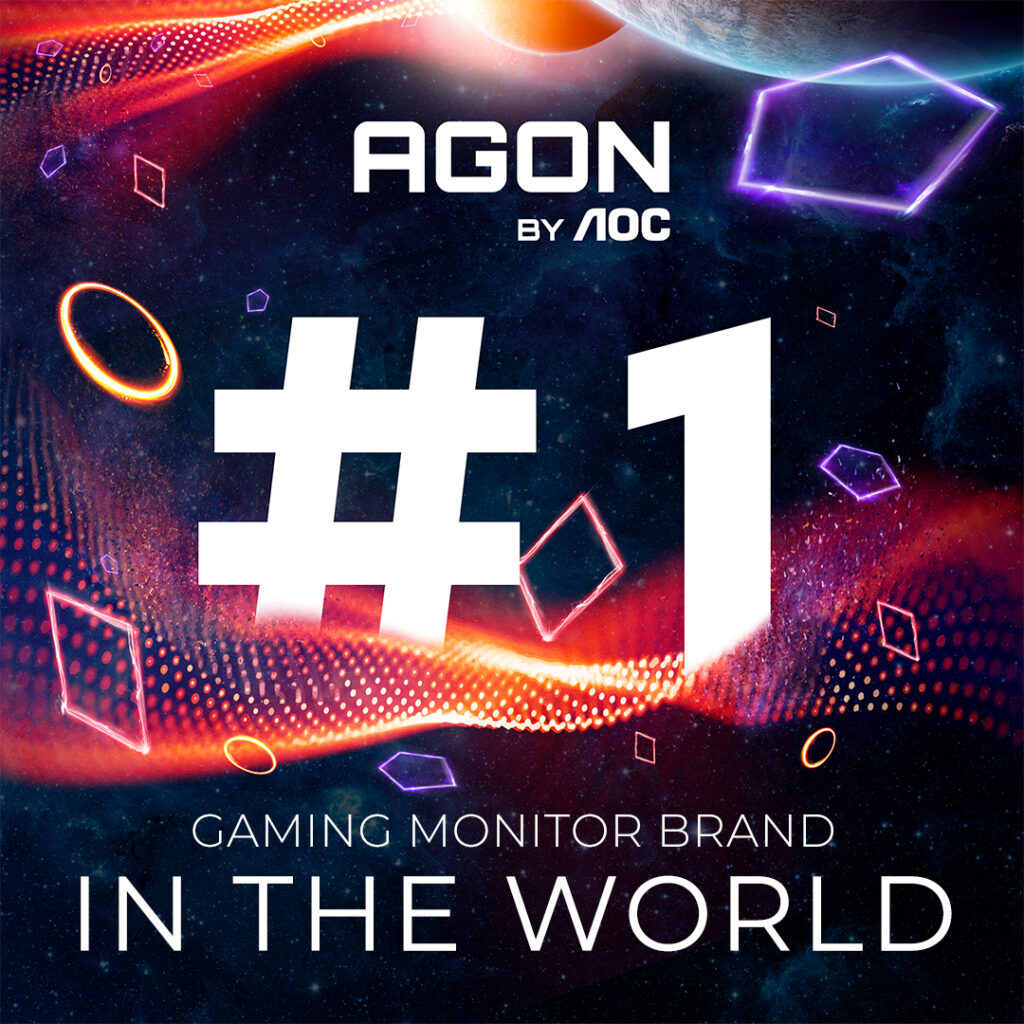 Kevin WU, General Manager of MMD Singapore, says, "We are thrilled to be the world's top gaming monitorbrand. This couldn't be possible without the incredible support of the gaming scene and customers worldwide who faithfully trust our expertise to deliver exceptional products with great value. As we continue to grow, we are committed to bringing innovative and state-of-the-art products to the market, tailored to the preferences of our diverse gaming community."
But what sets AGON by AOC apart from the rest? With a comprehensive line-up of gaming monitors divided into three sub-categories: AOC GAMING, AGON, and AGON PRO, AGON by AOC has something for every type of gamer.
AOC GAMING is perfect for casual and core gamers, offering diverse options to cater to gamers' varying moods and interests. Whether you're looking for a curved monitor or one with a higher refresh rate, AOC GAMING has got you covered.
AGON, on the other hand, is tailored to mainstream and hardcore gamers, and excels in providing a seamless and immersive gaming experience for multiplayer esports titles. Say goodbye to lag and screen tearing with AGON's top-notch performance.
AGON PRO is crafted for high end gamers and delivers an unmatched experience for popular esports, shooter, MOBA, and similar titles. The level of detail and color accuracy in AGON PRO monitors is second to none.
But AGON by AOC doesn't stop at just gaming monitors. AOC is a globally leading monitor and IT accessories brand and a subsidiary of TPV Technology Limited, offering innovative, ergonomic, environmentally conscious, and stylish solutions for professional and personal applications. AGON by AOC offers one of the world's strongest portfolios of high-performance gaming monitors and a complete ecosystem of gaming accessories, from keyboards to mice and more.
For more information visit AGON by AOC's official website bit.ly/3pGI82I or follow AGON by AOC on Facebook bit.ly/451p67q