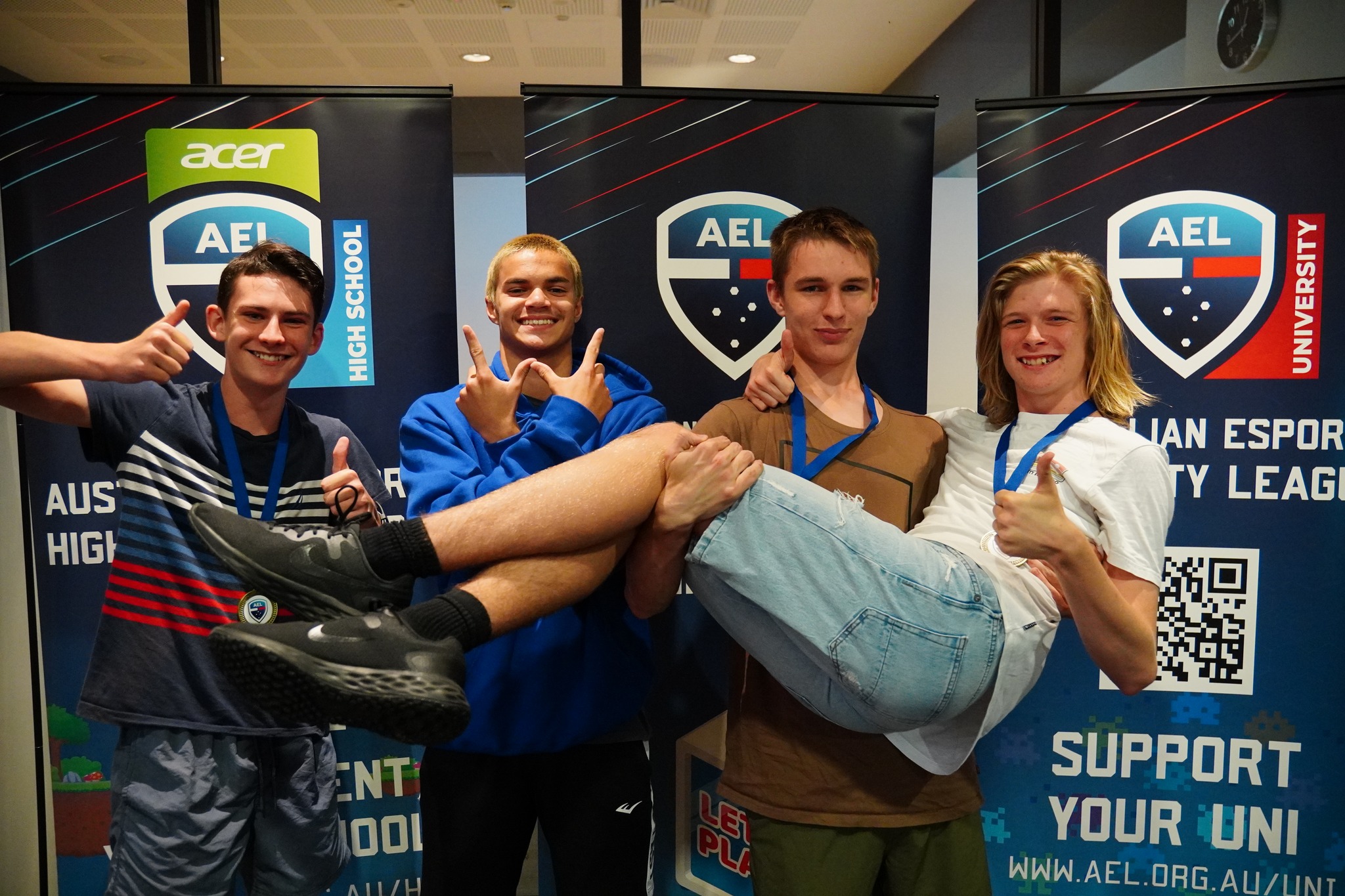 The Newcastle Esports Cup, presented by the AEL and the Central Leagues Club, held on March 11-12th in Charlestown, NSW featured a $1000 prize pool that was spread across Super Smash Bros. Ultimate, 2v2 Rocket League, and Mario Kart 8. The event also catered towards High School students who competed and received medals for their outstanding performance.
The Newcastle Esports Cup brought together over 120+ participants from the region who participated in tournaments and free play. It was a pleasure to witness kids playing alongside their parents and it was even more exciting seeing kids make new friends as they played together bonding over common interests in esports and shared experiences. With laughter and chatter filling the air It was clear that everyone was having a great time. The joy and laughter were infectious, and it was heart-warming for us to see the power of esports in action.
WINNERS
Rocket League Highschool:
Callen and Zo from Hunter Sports High School
Content Light 799 and Bezza from Toronto High School
Highschool Super Smash Bros. Ultimate:
Windo, Casper, Callan and Zo from Hunter Sports High School
Rocket League Open:
Rayyan 'Ray14', Yasir ' Void', Jaxon 'Abticzz' and Samuel 'Zex'
Super Smash Bros. Ultimate Open:
Isaac 'Froggo', Faithe 'Sumi' and Kurt 'Spike'
Mario Kart Open:
Faithe 'Sumi', Magnus 'Techlord' and Kurt 'Spike'
The AEL believe that events like these play a crucial role in fostering a sense of community and belonging. They provide an opportunity for the community to spend quality time together, while also encouraging socialisation and the formation of new friendships.
AEL Event Coordinator Scott Benco said, "We were truly delighted to see how an event like this brought together people of all ages and skill levels, showcasing their passion for esports and video games in the spirit of healthy competition and camaraderie."
We would like to extend our gratitude to ACER Predator for providing high-performance laptops and AOC for supplying high-quality monitors, which contributed greatly to the success of the event. Central Leagues Club also deserves recognition for providing an excellent venue, with plenty of space for players and spectators to enjoy.
Lastly, we would also like to take a moment to thank the Newcastle community who came together to make the event a memorable one. Your enthusiasm and support helped create a positive and welcoming atmosphere at the event and we appreciate your involvement and contribution to the gaming community.